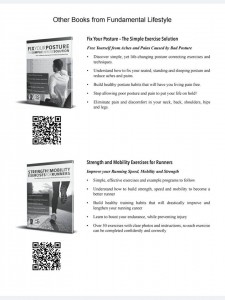 Awesome to see the new books have QR Codes in… You can scan the code with your smart phone and it will take you to the video content for the exercises, or the Amazon pages for my other books.
The next book is close to being published – decided to start a series on muscle groups… I started with biceps (curls brah!), have written the triceps book, and have planned 6 more (back, chest, shoulders, core, glutes, legs).
I am also still working on the content for the fighters book… Pictures being done tomorrow.